122 Commissioners Road East London, Ontario, Canada Telephone: (519) 317 – 2657
CONTACT           PROJECTS SOFTWARE PROJECTS
WHO ARE WE?
25+ YEARS EXPERIENCE AS WATER AND WASTE WATER PROCESS DESIGNERS AND INTEGRATORS
25+ YEARS EXPERIENCE IN AUTOMOTIVE ASSEMBLY LINES AND ROBOTICS AUTOMATION
25+ YEARS EXPERIENCE FOOD PROCESSING AND PRODUCTION LINE AUTOMATION
25+ YEARS EXPERIENCE ELECTRICAL CONTROL SYSTEM AND NETWORK DESIGN
15+ YEARS EXPERIENCE WINDOWS AND DATABASE SOFTWARE DEVELOPMENT
<![if !vml]>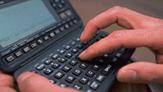 <![endif]>DataSoft Software Solutions is an incorporated company based out of London, Ontario and has been in business since 1998.
We specialize in the Water and Waste Water industry since our inception and we have been involved in instrumentation and control since 1985.
Our involvement in the industry has been in the area of PLC\SCADA software development, Control System Design, Instrumentation, Wired and Wireless Communication Networks and MOE Reporting Software known as Data-Track
We can work from drawings prepared by others or can offer full design drawings and control narrative development.
We are affiliated with numerous Electrical Contractors that are also devoted to the Industry and can team up to offer a complete System including Instruments, Control Panels, Electrical Components, Variable Frequency Drives and Installation.
We also offer Factory Automation services including Electrical Control System Design, PLC Integration, Robotic Design and Programming, Servo and CNC Applications, Networking and Panel design
Our team is well versed in numerous brands of SCADA software and PLC systems and can design around any of the following to suit your requirements:
PLC SYSTEMS
        General Electric:              90-20, 90-30, 90-70, Genius Series 1
VersaMax, Micro, Ethernet TCP\IP
        Allen-Bradley:                 PLC2, PLC5, SLC500, Micro Logix, Compact Logix, Control Logix
Remote I/O, Device Net, Ethernet TCP\IP
        Modicon:                        Modbus, Modbus Plus, Compact 984, Quantum
        Omron:                           CV2000 Modular, C20K Shoebox, CQH
       Siemens:                         Series S300,S200, IEC61131-3 software
Schneider Electric:           Telesafe 6400, Smart Wire, SCADAPack, ISAGraph, Telepace
SCADA SOFTWARE
●
Wonderware
Intouch
●       Fix Dmacs, Intellution, IFix
●       Cimplicity Intouch, HMI
●       Allen-Bradley Factory Talk, RSView, RsView32
●       National Instruments
●       Visual Studio, SQL Server
INSTRUMENTATION
●
Instrument Wiring, Repair and Integration
●       Robotic system Design and Programming
●       Electrical Control System Design and Networking
●      Variable Frequency Drive Setup and troubleshooting
SOFTWARE PRODUCTS:    Test-It                  Data-Track                   Estimates